Mobile units for sports marketing
Our mobile units give us the perfect platform to showcase all of our talents in terms of sports marketing. They provide the springboard that we require not only in terms of hosting our loyal sponsors but also in creating the perfect environment for them to discuss business and show from the perfect vantage point all that we are able to offer – from the best view of the sporting spectacle that we are presenting. Our love of sports and our immense experience in sports marketing has created a lifelong love story that is bound to last forever.
Tour de Pologne has been part and parcel of our intertwined passion for sports though we are active in many fields other than cycling – motorsport, ski jumping, cross country skiing, show jumping, handball, volleyball and MMA – all have a special place in our hearts and we are of course always looking to broaden our horizons. We have been involved in these sports on various levels from advertising to the more technical aspects of production in which we excel.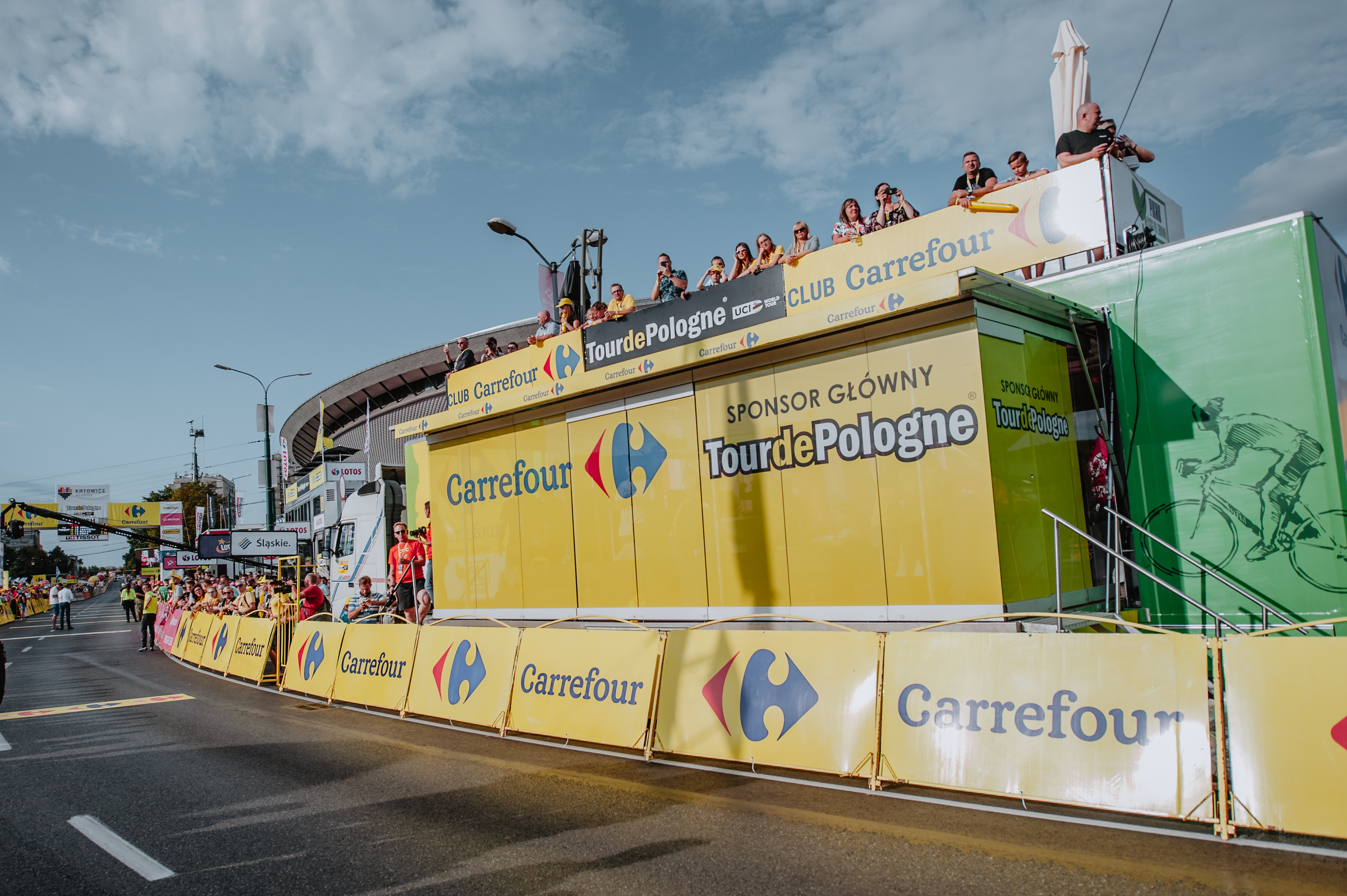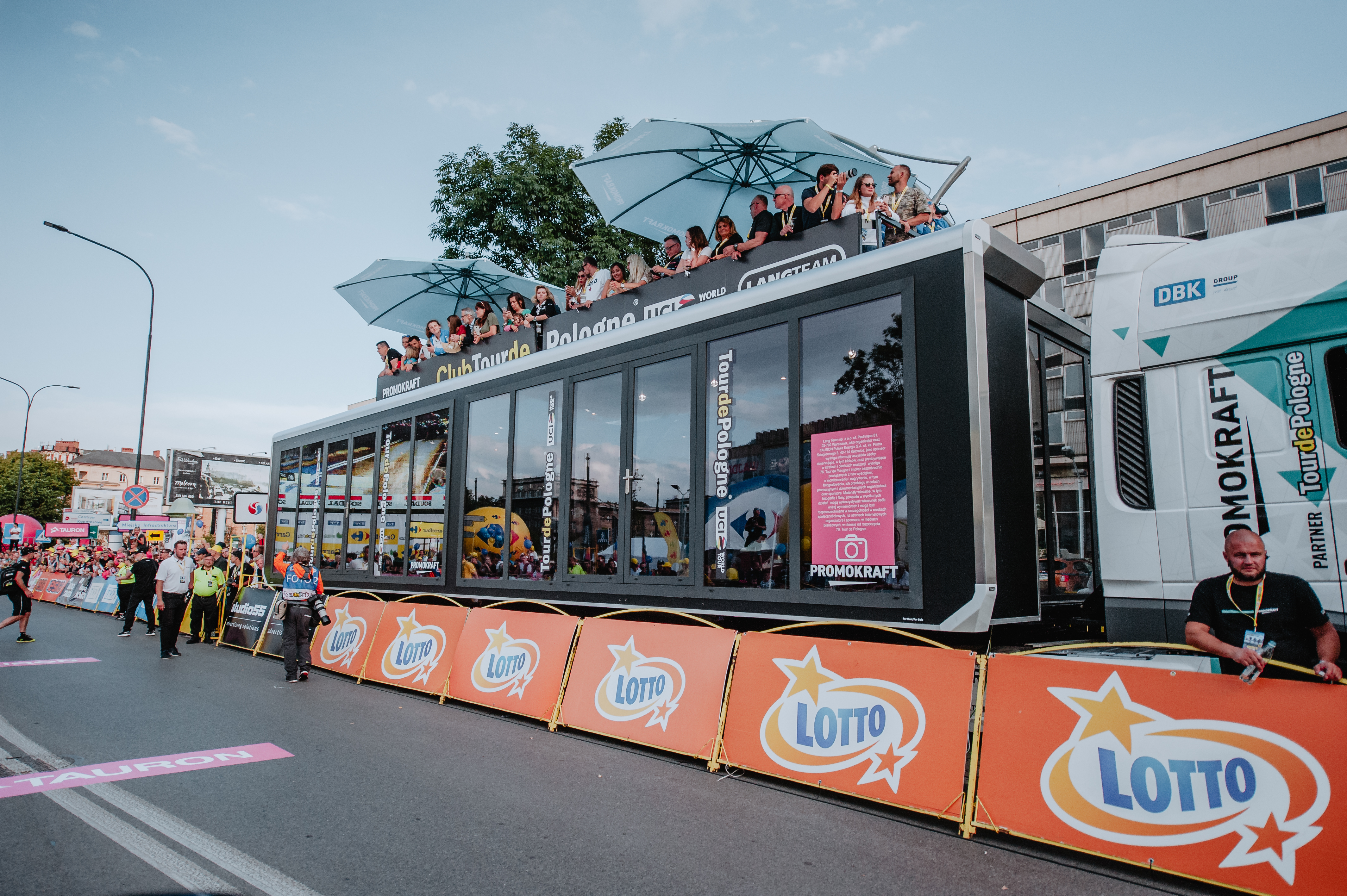 After 10 years of involvement in sports marketing we have developed a passion that has spurred an insatiable thirst to always strive for a better platform using our VIP hospitality units so that our clients may broaden their horizon. The reach that we are able to gain using all of our tools keeps our sponsors happy and our guests in awe by being able to fully cherish the event that they have worked so hard to support.
Our business has been built on sports marketing and we intend to further the business prospects of our sponsors by opening the door to their respective clients by means of implementing roadshows – the perfect tool to take our clients to their own clients – a sports marketing dream come true.
We are the full package – Mobile units, logistics, event management, PR, sponsorship, bannering, LED screens and the creative advertising campaigns that accompany them – it would be a tough task to gather our talents anywhere outside of our ability, anywhere in the world.
Let us make your life easier by showing you the way that we handle our business. Complete service. Promokraft, at your service.